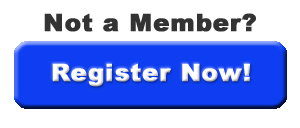 Why You Should Want To Become A Gold Club Member
Ron LeGrand's Gold Club is an exclusive membership opportunity offering you invaluable resources designed to complement your training and advance your goals of building new wealth. The club offers countless investor resources including everything from the latest articles on real estate and internet-based money making techniques to eye-opening case studies. Membership in the Gold Club brings with it access to interact with fellow members, masters, mentors and the best resource of all: Ron LeGrand.
Gold Club Membership Website – The Gold Club is a family, and a family needs a home. Ours is on our restricted membership website, available ONLY to registered Gold Club members. You'll find audio and video training, discussion areas, an ever-increasing number of tools and links, online application resources and more…

Forms and Agreement Library: You need an agreement or form to do almost anything in real estate and business. That's why our forms and agreements library is a great place to start. Regularly updated by the Gold Club team, you'll find U.S. and Canadian coverage organized for easy acquisition.
Business Letters Library: Well over 500 business letters to cover virtually any need your business might have. Whether it's sending a late rent notice or just a thank you note, we have templates ready for you to personalize and use.
Gold Club Member Forum: An ongoing social environment, our forums are where you can communicate with members and teach what you know while learning from other players in real estate and business.
"Ask Ron" Discussion Forum: Your pipeline to Ron LeGrand and the most knowledgeable members on his team, "Ask Ron" welcomes your direct questions on issues that you need help with. Ron answers questions here each week in a Q&A video.

The Mentor Newsletter – Every month you'll receive a special newsletter by mail that strives each month to teach, motivate and always earn a place at the top of your "must-read NOW" pile. Here are just some of the features you can look forward to in The Mentor…

Special lessons and articles personally written by Ron LeGrand: Various topics, including wealth creation, business growth, asset protection, new income streams, lessons learned, new discoveries, insider stories, actual deals done and anything else Ron feels you should know.

What Would Ron Do: In this regular feature,

Ron LeGrand tackles

your

real estate and wealth building questions every month.

Guest columns by industry leaders and experts: Motivating your own success with topics ranging from real estate, to internet marketing, to business management techniques and goal setting for success.

Events and contests:

From

Quick Start Real Estate School,

to

Business Management Boot Camp,

The Mentor presents coverage reported on the scene, looks at what's coming, and  holds member-only contests offering the winners FREE Event Registrations.

Reports from our mentors: Our mentors help students succeed from all over the U.S. and Canada as a personal business and investing coach. You will see their successes, personal discoveries, failures and what they go through to force people to succeed.

Life lessons column by Dave LeGrand: Ron's big brother is a 58-year minister, life coach, pilot, real estate entrepreneur and darn good tell-it-like-it-is communicator.

Guest articles, humor and photos by Gold Club members: Our Gold Club members are ALWAYS encouraged to send their submissions for publication, and we often reward them when they do!

A BONUS TRAINING CD: At least

6 CDS per year

are delivered to your door with your Mentor packet. Ron interviews the best of the best at your request and also the CD to deliver new seminar topics, webinar recordings or featured topics from his training course packages.

Meet The Team, Success Stories, Interviews And So Much More!

Ron LeGrand's Lesson Videos –Extending his already sizable commitment to educating members, Ron creates online training videos sent to members each week. While you're waiting for the next one, you can browse the library of over 150 videos already available!
Webinars & Events: Calendar and mailings –. Ron does frequent educational and event-coordinated webinars on his own and with leaders throughout the industry. Our single and multi-day training events, held in both the United States and Canada, are often available via live streaming, and they run the gamut from real estate school to online wealth building.
The Gold Club Weekly Report – Coming to your email inbox every week, our Gold Club Weekly Report brings you the latest video report from "Planet Ron," how-to articles and lesson videos to help you make the most of your training, an "Upcoming Events" calendar, motivational quotes, contests, cartoons and humor submitted by Gold Club members. This is the one that you can copy to your friends to give them just a taste of what you enjoy as a Gold Club member. And if it leads to their wanting to become a member too? Well then, you can earn a referral fee as a…
Gold Club Affiliate: The first thing Gold Club members should do is take advantage of the rewards that can come your way as a Gold Club affiliate. We'll show you how to refer new members to the Gold Club using your own affiliate link, and each subscribing member you bring to the Gold Club earns you an affiliate commission. You'll also be invited to

promote our live and online training events and products

through your website, emails, Twitter, Facebook and other media, passing along your affiliate link that will automatically credit you with each new registration delivered. Being an affiliate COSTS NOTHING and pays you money for successful referrals, so why wouldn't you want to be a Gold Club member?
Join Gold Club TODAY!!