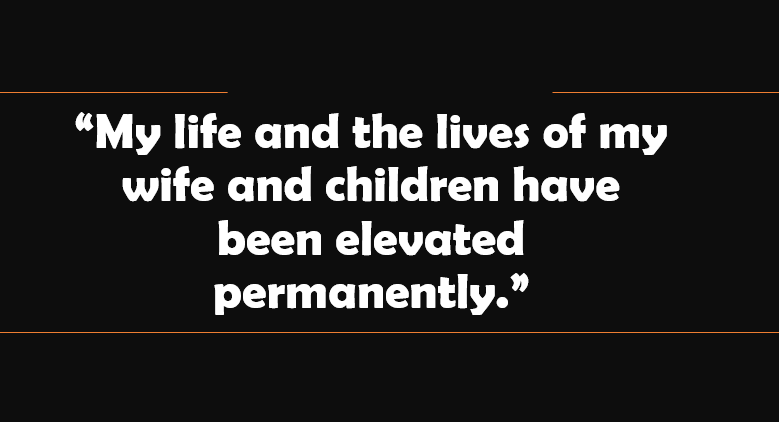 My name is Brent Moore, I live on the southeast coast of North Carolina between Wilmington, NC and Myrtle Beach, SC. I'm an HVAC contractor at my day job and do real estate investing on the side. I had 6 rentals that were not breaking even and had to put money out of my pocket into my rental company.
I had 6 rentals that were not breaking even and had to put money out of my pocket into my rental company every year at tax time. I knew I was doing something wrong but didn't know what it was until my son, Adam (26) showed me a Youtube video of Ron LeGrand doing the math on some pretty house deals and instantly I knew I had to learn how to do this.
So, I bought the pretty house system and the work for equity system, and enrolled in Ron's Boot Camp, which my son and I attended in DC. It was a brain full; like drinking from a fire hose.
It made all kinds of possibilities open up. I came home and got to work on my existing property. I had 2 vacant that needed work so I found work for equity buyers/ tenants. One house, I never made any money on because of a mortgage that was too high to get any cash flow on.
The mortgage was $600, and the rent was $700, so with maintenance that put me negative. Now, I found a tenant that payed me $6000 Non-Refundable Option Deposit and $1,000 a month, $750 in rent and $250 goes to principle. She has the maintenance out of her pocket, so now for the first time in 10 years that property has a positive cash flow.
I have a single wide mobile home I was renting that is free & clear and was making a little, but I still had to do a rehab every time a tenant moved so that was vacancy and spending more money.
So, I put another Buyer/ tenant in place, she paid $5,000 down at tax time and $600 a month and has all the maintenance costs on her and has pledged her tax return check to me every year till it's paid off. It's a win-win.
I also found a 3-bedroom brick house from an existing HVAC customer had sitting vacant.
I used Ron's negotiating techniques under the Mentoring program with Todd Foster to obtain this property for $59k with a current before repair value of $90k and an ARV of $160k. I found a work for equity buyer that gave me $10k down the day before I went to close on the buy.
I spent $3k at the closing table, so I got a $7k net on closing day, and sold the property on a 5-year lease option for $99,900.00 with a monthly payment of $795.00. My payment to the seller is $498 on an amortized deed of trust held by the seller. Seller is happy, buyer and wife, and two kids are happy.
My wife and I are happy to see our rental company back in the black forever, never to return to the red.
I made all my money back I spent on Ron and Todd, and have the skills I need to replace my income and retire from a 24/7 business.
Thank you Ron LeGrand and Todd Foster for all of your help. My life and the lives of my wife and children have been elevated permanently because of your willingness to share what you know about the Real Estate business.
Brent Moore, Mentor Student