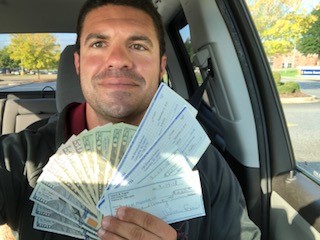 I attended the Quick Start Real Estate school in Houston, TX this past July.  While there, the Wolff Couple contacted several prospective sellers using lead sheets I brought to class and one of those leads resulted in my first deal!  They contacted the sellers, set up an appointment, and all I had to do was seal the deal when I returned home.  They even helped me complete the contract! 
Thanks to Ron and the Wolff Couple, I was able to close my first deal which resulted in an up-front non-refundable deposit in the amount of $7,000 plus two months' rent ($3,600) for a total of $10,600.  I will also earn $200 per month in positive cash flow and approximately $25,400 at final closing. 
Thanks, Ron & Wolff Couple, for helping me close my first deal at the Quick Start school.
Bobby Cross