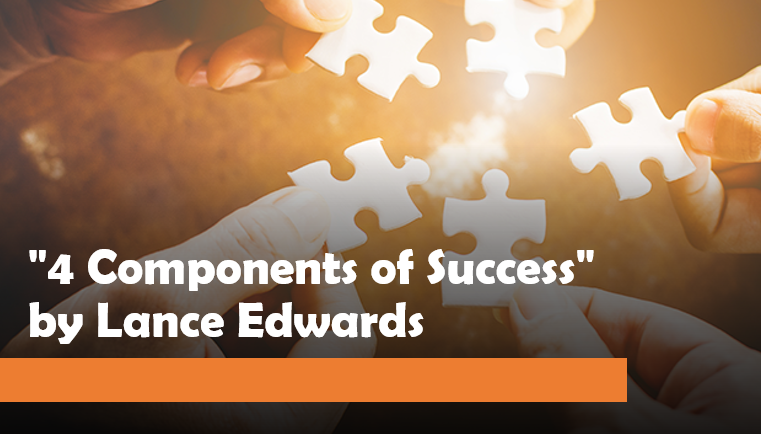 Whether you're just starting in small apartments or you're an industry expert, you're about to learn the exact secrets that will make you a doer, above the rest – the dreamers.
The four components of success are:
Component #1: Specialized Knowledge
Component #2: Marketing
Component #3: Systems
Component #4: Mindset
Component #1: Specialized Knowledge
This is the specialized information that is unique to your field of endeavor. With apartments, it has to do with knowing how to find deals, fund deals, and farm deals, i.e. the exit strategies. And the more specialized your knowledge, the more money goes into your pocket – if you act upon it.
The secret to massive, repeatable and consistent success in your real estate business comes from simultaneously applying each of the remaining three components of real estate success with your specialized knowledge.
Component #2: Marketing
As noted business guru Peter Drucker, points out… Business is just two things: marketing and innovation. If you are not marketing regularly and consistently; if your phone is not ringing regularly, you don't have a business, you have a hobby. Business is marketing. Period.
The three things you are marketing for are:
Deals (always)
Dollars (always)
Residents (when you buy and hold)
Marketing should comprise two-thirds of your activities.
Component #3: Systems
When you are working for someone else (and before you discover real estate), it's easy to take for granted the systems that are in place to support you in your specific role. For example, things such as bookkeeping, IT, promotion, contracting, legal, administration, call handling, office management, client care, etc.
But in your real estate business, you are the CEO. And as the new entrepreneur – the CEO — of your business, it is your task to categorize and design the systems that free you up for marketing and a better lifestyle.
Your systems will be comprised of three leverage devices, or fulcrums. Recall Archimedes who said, "Give me a big enough fulcrum and I'll move the earth." The three fulcrums you will use in your business systems are:
Fulcrum #1: Processes
Fulcrum #2: Technology
Fulcrum #3: People
Component #4: Mindset
Now, we get to the heart of the matter; the heart of success – the mindset and habits for taking action and overcoming the limiting beliefs and the fears that are holding us all back from our ultimate dreams.
The Enemy is FEAR
Everyone has fear. I have it and you have it. It's the human condition. It might be fear of embarrassment, fear of failure, fear of making a mistake, even fear of success. Fear is nothing but limiting beliefs expressing themselves subconsciously through our internal little voice.
The sole difference between two entrepreneurs in the same market and with the same knowledge is how they respond to their inner fears – their mindset. One can be out doing the deals while the other is doing nothing, complaining that "This stuff doesn't work" or "It doesn't work in this market, blah, blah." That's mindset – the ability to take action despite the fear.