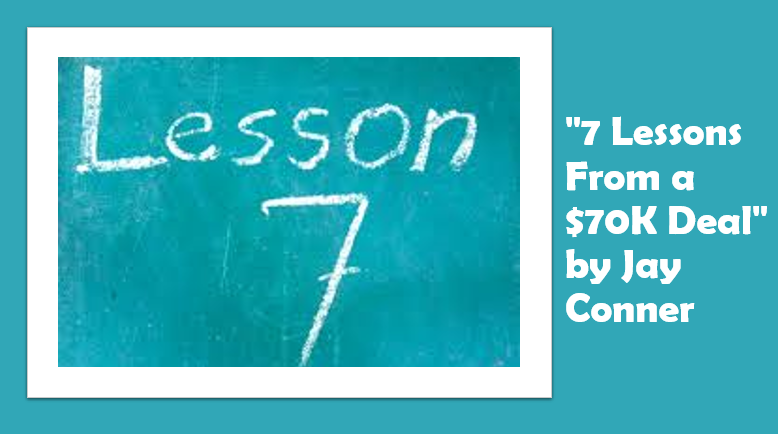 I believe that every deal is an opportunity to learn something new. Even after 15 years in the business, my wife, Carol Joy, and I are still learning and relearning lessons in every deal we make. I kicked off 2019 with an amazing deal that highlighted not one, not two, but seven important lessons every real estate investor should know.
These lessons are from 506 Quailwood Court, here in Carteret County. The listing price on this house was $209,000. After my Realtor and I visited the property, we determined the after-repair value was $290,000. Here are the seven lessons you can learn from my adventures at Quailwood Court.
Lesson #1
Have your Realtor set up an automatic drip.
I would not have been able to close this deal if it weren't for the fact that my Realtor, Chris, set up an automatic drip that notifies me every time a bank-owned property hits the market in my target market area. The Realtor you work with has access to software that will automatically send you an email when bank-owned properties hit your market and when previously listed properties drop in price.
You will even be able to set certain parameters for these notifications, including price range, zip code, and property type. For example, if you aren't interested in working with mobile homes, you can ask your Realtor to make sure you don't get notifications about mobiles homes. This is an incredibly useful tool, and as long as you have a good relationship with your Realtor, they'll be happy to set up this automatic drip for you.
Lesson #2
Have your Realtor watch the hot sheet.
Realtors have access to what we call the "hot sheet." They are emailed, in real time, every time a new property is listed in the MLS, (multiple listing service), and whenever there's a price reduction on an existing property. Establish a relationship with your Realtor so they are on the lookout for ideal properties for you. When a property in your target market appears on the hot sheet, have your Realtor contact you right away.
"But Jay," you may be asking, "why does my Realtor need to check the hot sheet if I'm getting the automatic drip?"
The truth is you don't want to rely solely on the automatic drip. It might take you some time before you see the email. Having your Realtor watch the hot sheet helps you double-check new listings, so you don't miss a good deal. With this property on Quailwood Court, Chris sent me a text about the property even after it went through the automatic drip, just to make sure I didn't miss it.
Lesson #3
Time is of the essence.
I cannot stress this enough. When I started out in real estate investing 15 years ago, I learned the hard way that if you snooze, you lose. Once you determine the property has a nice spread, get out there right away. It was less than 24 hours after Chris notified me before he and I were at Quailwood Court to check out the house.
I travel a lot, so sometimes I can't check out a property myself. In these circumstances, I will send Chris out there with one of my contractors to estimate the cost of repairs. But I never let there be any excuse to drag my feet. When it's a hot deal, you can bet there's going be multiple offers on it. Don't let any grass grow before you or your team are out there yourselves.
Lesson #4
Learn how to accurately estimate repairs.
When I say estimate repairs, I don't mean putting together a budget with line item after line item. I mean you should be able to look at a property, determine what repairs need to be done, and estimate how much those repairs will cost within $5,000. This doesn't mean you have to memorize every possible repair cost down to the decimal. When I look at a property, there are some strategies I use to get a close estimate.
Chris and I spent about 15 minutes at Quailwood Court and determined the house only needed some cosmetic repairs. When estimating how much interior paint will cost, I calculate $2 per square foot. And when a property needs new flooring, I calculate between $2–3, depending on whether I want to to use carpet, laminate, or tile. Of course, Murphy lives at every house, so the formula you use needs to budget for unexpected surprises. But by developing this skill for estimating repairs, you can determine your offer on the house before leaving the property.
Lesson #5
You MUST have your funding lined up before making your offer.
When I made my offer on Quailwood Court, I told Chris my offer came with no loan contingencies and that I could close within seven days of the offer being accepted. The likelihood of any other real estate investor making that same offer is very slim. Of course, I was able to make this offer thanks to private money.
I know that over the last 15 years, many of my offers were accepted despite the fact they were lower than competing offers because I had the private money lined up. There was no going to the bank and waiting to get approved for a mortgage or harassing with loan contingencies — just cash between individuals doing business. Thanks to private money, I am able to make offers and close deals quickly, because the money is already pledged and ready to go.
Lesson #6
Have your Realtor monitor the property.
Even when you act fast and have the funds lined up, your deal might not be a home run right away. When I had Chris make my offer of $195,000, the sellers came back and said, "Submit your highest and best offer, because we have multiple offers."
Here's a bonus lesson: Don't get sucked into the trap of realtors saying "give your highest and best offer." I had already decided $195,000 was as high as I would go. Sometimes this means another offer will be accepted, which is what happened to me on Quailwood Court with the first offere. But just because another offer was accepted doesn't mean you're out of the deal just yet.
When you don't get a deal, have your Realtor monitor the property, watching to see if the deal falls through and it ends up back on the market. One week later, Quailwood Court was back on the market, which brings me to my final lesson …
Lesson #7
Sometimes you have a second chance to make even more profit.
When Chris told me Quailwood Court was back on the market, I had him make another offer. This time, I offered $190,000 and close in seven days with no loan contingency. Less than two hours later, the seller accepted my offer.
When all was said and done, with an offer of $190,000; repairs estimated at $20,000; and an after-repair value of $290,000; I'm looking to make a profit of $70,000 on Quailwood Court, after carrying costs.
Making this deal on Quailwood Court was a great experience, and I knew right away I wanted to share these lessons with you. If you're ready to dive in deeper and learn more about estimating repair costs and everything private money, then you need to make plans to be at my next live event!
The Real Estate Investing Cash Flow Conference is coming up soon, March 6–8. I will be there in person to teach everyone about private money, my foreclosure system, and how to automate your business. We'll also be on the rehab bus tour to get a behind-the-scenes look at my team and properties we are currently working on. Don't forget, at this event, you will also have the opportunity to network with private money lenders and learn how to get funding lined up so you never miss out on a deal.
If you haven't registered yet, you still have some time. Visit JaysLiveEvent.com today to register for this event!
I look forward to seeing everyone in person in just a couple of weeks!
–Jay Conner