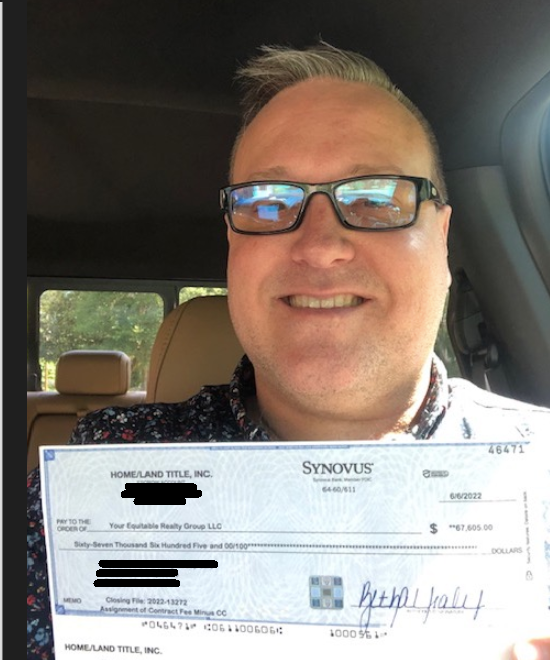 Before I started with the mentor program at Global Publishing and working with my mentor Tony Pearl, I had zero experience in real estate investing. In fact, the whole real estate investing process was a little intimidating to say the least.
But after being in the mentoring program and working with Tony, I began gearing my focus to what was being taught and honing my communication skills. Doing both of these really started to open up more fruitful conversations with potential sellers.
One of my recent breakthrough moments has been that I don't need to be intimidated by the phone, as we are seeking to find a solution for the person on the other end of the call. It's ok if we can't do business with individuals at this time, focus on the ones that need us.
With this mindset, I was able to close on my first wholesale and lease purchase deal! My profit from this was a total of $67,605.00. Because of the mentoring program and my mentor Tony, I feel like I am gaining the tools and confidence to be a successful real estate investor.
I highly recommend joining the mentor program, you will definitely be in good hands!